[an error occurred while processing this directive]

/home

:: Monday, March 05, 2007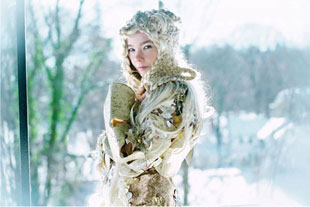 Pitchfork Media has a fantastic interview with the Icelandic songstress Bjork, about her new album Volta, due out May 7. And once again, she's working from the beats outward, just as she did on Homogenic and Vespertine (unlike her vocal-only album Medulla).

In the article, she discusses her influences to the "marching" sounds in Volta. One of the best parts of the interview is when Bjork describes how this album is somewhat a reaction to the world today, particularly all the religious divides;

"I mean, the human race, we are a tribe, lets face it and stop all this religious bullshit. I think everybody, or at least a lot of my friends are just so exhausted with this whole self-importance of religious people. Just drop it. We're all fucking animals, so lets just make some universal tribal beat. We're pagan. Lets just march."