[an error occurred while processing this directive]

/home

:: Friday, March 17, 2006

For your Friday listenting pleasure, LA's very own Matt (a.k.a. "Mount") Sims and his Jewel Hinged Jaw mix. Enjoy!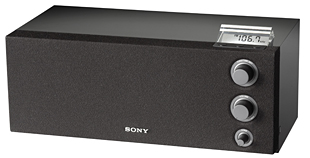 Sony's New ICFM-1000, aka "The Radio" is an elegant table radio that is far more striking than any fun new products released out of Cupertino. Designed by Hemant Jha at Sony's Santa Monica Design Center with input from yours truly, the ICFM-1000 was a study in adherence to function and simple form, and inspired by the work of Dieter Rams, Henry Kloss and other design pioneers. Surely destined to become a classic.