[an error occurred while processing this directive]

/home

:: Friday, February 17, 2006

UPDATE 2: Not the same flower, yes it's from Burning Man, but it's a fully articulated, LED filled creation from the artists at LA's The Do Lab. UPDATE: Mr. Doyle informs us that it is in fact the same flower (updated from the looks of it). Apparently we now know what Burning Man theme camp props do to make a living.

Lexus rips-off inspired by Lush camp at Burning Man?
You decide...


Lexus ES Giant Flower in Chicago, 2/7/06 (click on "giant flower")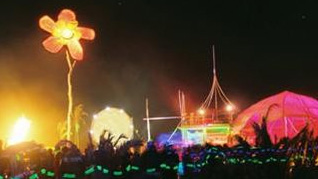 Lush Camp at Burning Man since I've been going (2001-present)
Recommended LA show: Hot Chip at the Echo, 3/3.
:: Monday, February 13, 2006
Our friends at Vocode have posted their February Electro Showcase mix; a smokin' 56-minute bleep and twitch freak fest by Athens-based DJ Dynamons. Check it out.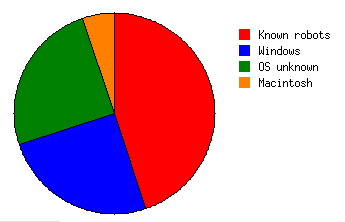 Of all the traffic reports and web statistics available to me, this is the only one that makes complete sense.

A sad, sad day. R.I.P Index Magazine, you will be missed.
:: Sunday, February 12, 2006
Iím a big fan of LED technology and an even bigger fan of ITP grad James Clar and LA-based Electric Artist Brian Stotesbery. Both have two new projects worthy of mentioning. First, James Clar has a new proposal to create a building with an 'energy mesh' wrapped around it. This 'energy mesh' has individual nodes that collect the sun's energy during the day and at night gives off a specific color according to the amount of energy collected. Second, you can see some of Brian Stotesberyís amazing work at the new group show at the Museum of Neon Art in downtown LA. It will feature several of Brian's LED light sculptures, including the interactive artwork, Clover II.