[an error occurred while processing this directive]

/home

:: Thursday, October 06, 2005

Fischerspooner has signed on to record a third album for Capitol Records. This news should shutdown naysayers who didn't believe the duo would last. More on Arjan's blog.




:: Monday, October 03, 2005

Last week I had the fortune of spending the weekend away from LA land, and headed up to Seattle. As usual, the PacNW was full of fun and surprises. Accommodations were handled by the Ace Hotel in Belltown amidst myriad wonderful restaurants and lively bars. After spending some time in the neighborhood, my friend Dave his lovely wife and I set out to attend the world premiere of Seattle artist Trimpin's impressive "Sheng High," a 4000 sq-foot musical installation.


Then afterward we sped over to West Seattle to Easy Street Records to catch a free in-store performance by one of my favorite recent musical treats, Cut Copy. The boys brought their icy synths and jagged guitars all the way from Australia to tour in support of Franz Ferdinand. Simply put, their free show rocked.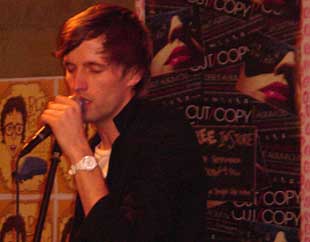 The band rocked, the crowd rocked, Seattle rocked. This town loves their music, and it shows (mpeg clip).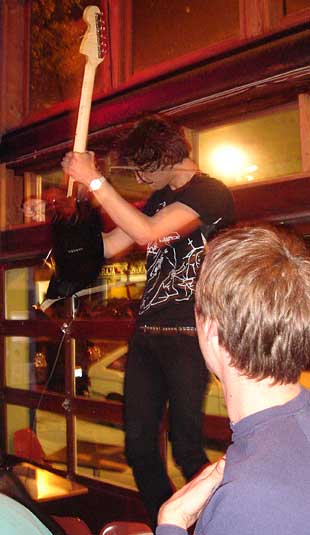 The next day, after the haze of the previous evening melted away, I managed to squeeze in some quality tourist time and check out the amazing Seattle Public Library for the second time.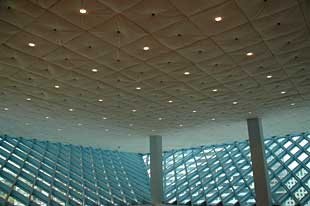 I was equally impressed the second time around. There were even a few new installations. One was a uber-cool, yet creepy video installation along the downstairs escalator by New York video artist Tony Oursler. Three video sculptures are revealed through holes in the walls. Inside the walls, a tableaux of faces and their features are projected among the wiring, studs and pipes and onto white forms, which act as 3-D screens.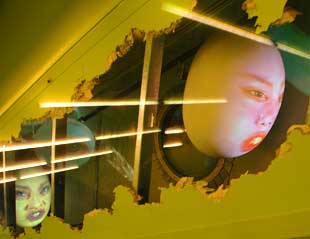 In the mixing chamber, Artist George Legrady of Santa Barbara, Calif. has created an impressive motion graphics statement with Making Visible the Invisible: What the Community is Reading, an electronic installation that visually maps the circulation of Central Library, revealing the community's collective reading interests.


Finally, I managed to spend more than time at possibly the best clothing store Iíve come across this side of the Mississippi Ė Ian. Their well curated collection of Menís and Womenís clothing was flawless, and included favorites from the likes of G-Star, Martin Margiela and Nice Collective.

Yes it rained, yes it was cold, yes I left hung over and more in debt, but I who cares Ė I love Seattle!