[an error occurred while processing this directive]

/home

:: Friday, August 12, 2005

Boy do I get sick of the attitude I get from some about drum machine music. Drummers are better. Drum machines are better. Well my robofriends, we've known the answer for some time now. Real drums played by a midi-driven pneumatic robot trumps all, so put that in your pipe or whatever you've got and smoke it. Check out the pictures and video.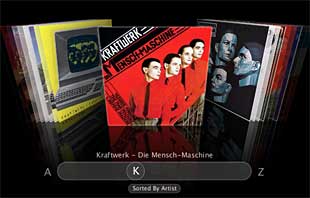 For most of us, the joy of flipping through stacks of vinyl records or CDs met its demise at the hands of the digital music revolution. Luckily, for OS X Tiger users, there's a superb new way of browsing your music collection with CoverFlow. It's the next best thing to flipping thru a crate, without all the dust.
:: Tuesday, August 09, 2005
The Christian Paradox: America is simultaneously the most professedly Christian of the developed nations and the least Christian in its behavior.
I'm not a sports fan. In fact, I'm about the furthest thing from a sports fan, so you can imagine how annoying it is hearing coworkers drone on about their fantasy football or other sports time-wasting fluff. Now, thanks to Fantasy Fashion League, I can be just as annoying by wasting my afternoon with fashion's answer to fantasy football and the like. Pick your favorite designers and earn points when their fashions show up in magazines. Brilliant!
:: Monday, August 08, 2005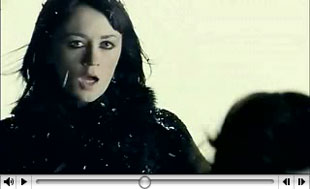 New from Ladytron, check out the video Destroy Everything You Touch directed by Adam Bartley.