[an error occurred while processing this directive]

/home

:: Friday, June 10, 2005

I won't be in town, but for your roboelectropleasure this weekend and next week: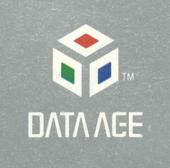 Dataage and Infinite Complexity merge this month to bring you 2 separate, simultaneous areas of sound.
DATAAGE @ the Grand Star
Saturday June 11
943 Sun Mun Way
Chinatown 90012
right behind 943 N. Broadway
FREE
21+
9PM


And don't forget Ghostly artist Kill Memory Crash at the Knitting Factory on June 15th.
:: Tuesday, June 07, 2005
Last night's Kraftwerk show a the Greek Theater was amazing, as expected. Unfortunately I was too caught up in the moment to capture the robots onstage, blanketed under a clear, warm Los Angeles evening sky. But trust me, it was gooood.

What I do have for you is a link to Pitchfork media's interview with Casey Spooner as he muses about Odyssey, uptight indie rockers, DFA, The Soft Pink truth and other miscellany. Enjoy!