[an error occurred while processing this directive]

/home

:: Friday, April 01, 2005

Felix da Housecat dates: San Francisco, Saturday April 2nd @ Mezzanine. Los Angeles, Saturday April 9th @ Avalon.
:: Sunday, March 27, 2005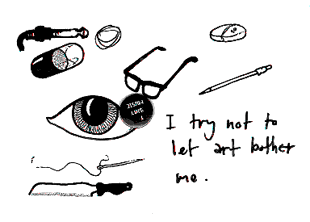 Our friends over at This Is A Magazine just released their most original and interesting project to-date. It's their "EVERYTHING WILL BE OK" performance art edition, which consists of a 300 page PowerPoint presentation from artists including Pamela Anderson and George W. Bush.