[an error occurred while processing this directive]

/home

:: Tuesday, July 20, 2004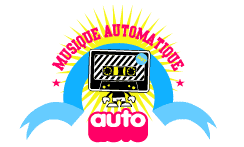 If you ever wondered what it would sound like if Stereo Total and Vive La Fęte had offspring, then check out Auto. Auto is a french electro band. I like them. You might too.

Also, check out WordCount™ from Fabrica. It's a beautiful interactive presentation of the 86,800 most frequently used English words. See where your favorite vocabulary words rank.
It's shaping up to be a good weekend, robots. In addition to Saturday night's The Fitness/Scissor Sisters show at Slims, you can check out DMX Krew and others on Friday night live at Cafe Du Nord:

DMX Krew - Live & DJ ( REphLEx / Ghostly, Intl) / Safety Scissors - DJ (Poptronix / Plug Research) / UFO - DJ (Compression)

More info here.
:: Monday, July 19, 2004
Bikes Against Bush, Part II
Recent site updates provide a follow-up to my previous post about using wireless technology and bicycles to protest the 2004 Republican National Convention in NYC. Make sure to check out the video.