/home
:: Saturday, January 17, 2004
CBS has refused to run the winning 'bushin30seconds.org' ad during the superbowl. Bastards.
:: Tuesday, January 13, 2004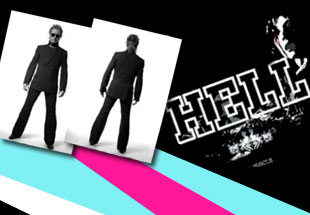 DJ Hell in LA
LA area Robots - don't miss this rare opportunity to check out this very special, first ever and one night only event to see Berlin's DJ Hell with a live performance by Mount Sims - a real bargain for only $10 cover:

Sunday, January 18th
Doors @ 10 pm
EL CID
4212 W Sunset Blvd
Los Angeles, CA


Nathan from aalacho is helping faithful robot readers start 2004 off right with his brand new single, "Pompeii". Remixed by Felix da Housecat, it features hauntingly beautiful melodies juxtaposed against a driving dance floor beat. And if that wasn't enough, it's presented in an über-cool analog tape interface on the beautifully designed aalacho website. Check it out now.

SF Robots are also invited to hear d.r. escape from behind the turntables in his living room, and spin some nasty electro goodness this Friday at Fallout (details below).