[an error occurred while processing this directive]

/home

:: Thursday, December 18, 2003

Build your own barcode on-line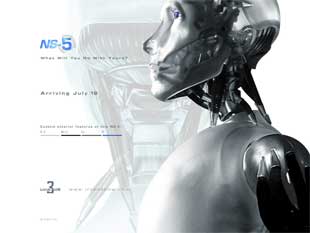 People are wondering about a commercial that's being played in theaters before The Return of the King movie for a too-good-to-be-true robot called the NS-5, and their website, iRobotNow.com. A quick check of the WHOIS registry reveals that the site is registered to Twentieth Century Fox Film Corporation. It's probably just a stealth marketing campaign for I, Robot, Fox's new movie based on the Isaac Asimov novel that is due out next year (the references to the Three Laws are a dead giveaway). Thanks to Gizmodo for the scoop.
Now research robot reportage with the click of a button. I finally managed to get the site's search feature re-indexed and working properly.

Feeling a little ho, ho, ho, hum? Get your glitch on tonight by stopping by the Hemlock Tavern to see Programmer extraordinaire Kit Clayton as he drops digital dub science, followed up by SF's own Gold Chains rocking the mic. Get more info here.