[an error occurred while processing this directive]

/home

:: Monday, August 25, 2003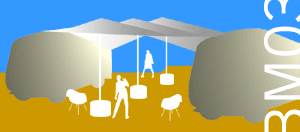 If you're heading to the Playa this week, make sure to check out our small and highly synthetic as-to-be-named camp at Burning Man. We should be located near camp boombox.
The coolest website I've seen in a long time belongs to French electropop duo M83.