[an error occurred while processing this directive]

/home

:: Wednesday, June 25, 2003


Check out my latest project for Sony. Just click here then click on "Interactive Demo" in the upper right corner. Thanks to Damon, Deanna, Lindsay, Awny, Andre, Josh, Kris and Gustavo for all your help! I couldn't have done it without you.
:: Monday, June 23, 2003

This just in: in honor of the Tour De France Centennial, robo-rock godfathers Kraftwerk have announced the release of "Tour De France 2003". The new single will feature one or more new versions of the 1983 classic which according to Kraftwerk's statements are much more than a remix. A faithful robot from Spain passed on this link to an MP3 where you can hear a preview of one of the mixes courtesy of a Spanish radio station.

Drool.
:: Thursday, June 19, 2003
New sounds from the Hacker.
Following their run in the Top 10 most downloaded albums on the new Apple Music Store Fischerspooner have been confirmed to be part of the keynote presentation at this year's MacWorld Creative Pro Expo at the Jakob Javits Centre NYC on July 16th. More details as I get them.
Summer in Berlin
I'll be in Berlin over the fourth-of-July weekend, and I'm already overwhelmed trying to fit in as much art, architektur, kultur and musik as I can. I've never been to Berlin before, so I'm looking for suggestions. I'm already planning to spend plenty of time at the Bauhaus Museum of Design, and will probably go by the Vitra Design Museum as well. I'm also planning a tour of Daniel Liebeskind architecture. But I've got no clue about the bustling Berlin music scene. Any ideas how a traveling robot might best spend his evenings into the wee morning hours? E-mail me or use the comments link below.
:: Tuesday, June 17, 2003

The man behind the dark sunglasses, and one-man opening act on the Fischerspooner tour, DJ/producer Tommie Sunshine has left his native Chicago for the electro-epicenter of Brooklyn. Word on the street is he's going to bounce his signature beats into space and then back again this month as he starts his new new show on XM Satellite Radio - maybe a compelling reason to finally spring for one of those shiny contraptions.
:: Thursday, June 12, 2003
Two shows to mark on your calendar, SF live electro-duo Cybrid will perfrom Live @ Punch Gallery (155 10th St.) on Saturday, June 21st, then again at CFDC Fashion Show on Saturday, July 12th. Check the Cybrid web site for more details.
:: Sunday, June 08, 2003


If you weren't at Further Goes Electro last night, you missed a great night of music, dancing and general debauchery courtesy of DJ Unknown and John Selway (aka Memory Boy). As usual, Selway got the crowd pumped with a variety of obscure tracks and some great industrial floor pounders that elevated the temperature in the basement to what had to be at least 90-degrees. Thanks to Jenny and Omar and the Blasthaus crew for putting it all together.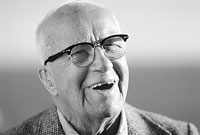 In other news, if you've been putting off seeing the fantastic one-man show at theater Artaud, R. Buckminster Fuller: The History (and Mystery) of the Universe, don't wait any longer! The show is in its final weeks of production. Ron Campbell does an amazing job of playing the brilliant scientist, inventor and humanist. It's an inspired piece of work that everyone should experience - well worth the price of admission! Get more information here.
:: Friday, June 06, 2003
If you missed Volsoc's amazing live performance, you can stream the full show here, or download it in its entirety as an 80.5MB 64kbps MP3 here.
Looking for some, er, 'live' music tonight? You can catch Larry Tee's NYC girlies of Avenue D performing their dirty, gritty, raw version of Electrosleaze. It's all happening at Robot, at San Francisco's *space550, if that's your bag. Presented by Beatbox events and NU Wave Hookers.

However, if you happen to be in NYC over the weekend, DO NOT, I repeat, DO NOT miss Ghostly International's Idol Tryouts release event at Pianos. You'll be able to catch some of electro's best acts including Dabyre, Kill Memory Crash, and More...(sigh, pout). Oh well, at least we have John Selway tomorrow.
:: Wednesday, June 04, 2003
As promised, here's the scoop on this Saturday night's big event.




Blasthaus and Jenny & Omar from Club Fake team up to bring you Further Goes Electro, a night with two of New York's finest electro DJs, John Selway (Memory Boy) and Fischerspooner's DJ Unknown.

If you don't know John Selway, he's been making waves globally with his unmatched knowledge and unique interpretations of electro, obscure 80's electronica, robot-disco, new-wave and Italo-disco. Combine this with an exclusive set by DJ Unknown, the official Fischerspooner DJ, and you've got a New York style electro event not to be missed! More event information can be found here.