[an error occurred while processing this directive]

/home

:: Friday, May 09, 2003

The Double-Deutsch Bus
Spotted in Carmel, CA 5.03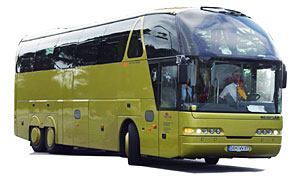 Here for no reason other than the fact that German buses look cool.
Was this supposed to be fore me? It appears to be something I'd appreciate.
Happy Birthday David Gahan.
NYC Robots, our favorite SF expats Memory Systems are playing a unique event TONIGHT at 11pm sharp. Its a post-modern caberet sort of thing at a very infamous venue. Get there before 10:30 as there is only capacity for 125 paid people. This will sell out.

"Maison du Chic"
Fez under Time Cafe
380 Lafayette at Great Jones
NOHO, NYC

More info here