[an error occurred while processing this directive]

/home

:: Saturday, November 02, 2002

Oooh. This looks fun.




Don't forget to head over to Justice League tonight to check out David and James (better known as UK electropop duo Swayzak).

Plus 4 additional live performances by Signer, Chessie, Nein Volt and Broker / Dealer. More info on the show can be found here.




:: Wednesday, October 30, 2002

Yet another stroke of genius for Target. First it was Starck, now Tar-jay and brings us an exclusive Memorex design reminiscent of the beautiful plastic telephones and radios produced by Japanís National Panasonic in the 1970s.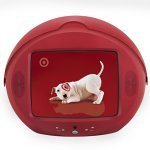 The Videoball TV is not only a gorgeous compliment to your Kartell Plastic or Verner Panton interior, it's functional with all the necessary inputs and remote control, and affordable at under $120.
Speaking of Peaches, see her raunchy new video for "Set it Off" here.
Mike, whom I briefly met at Sunday night's electroclash concert has a great account of his experience there. Go Mike!
For your Halloween viewing pleasure, bat.
:: Tuesday, October 29, 2002
I think I've finally recovered from the weekend's electroclash fun and festivities (I know, I know, for some of you this is all old news, but cut us left coasters some slack - it's new to us).

Anyhow, I had a great time, and met some really nice people including Tommie Sunshine, Melissa from W.I.T. and Peaches. Everyone was super friendly and seemed to be enjoying their time in San Francisco. By Sunday night, the energy that had built up all weekend finally exploded in an charged performance by W.I.T., Chicks on Speed and Peaches at the legendary Fillmore. Not surprisingly, S.F.'s electro-starved masses ate it up and clamored for more. Hopefully the success of this sold-out festival will spur more interest in live electro performances here in the city. Until then, we'll continue to rely on performers like Cybrid, and events by Club Fake to keep the scene in motion.





I snapped lots of pictures, some of which are posted here, be patient while the photos load (1MB).