/home
:: Sunday, December 21, 2008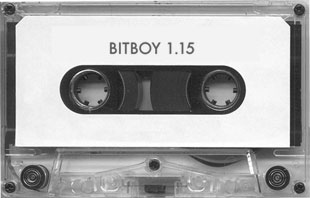 Happy Holidays!
It's been a while and I'm still not certain when our robots will once again be dominating the packet stream. As minor consolation here's a treat for all our friends out there, a download of BitBoy 1.15 hilgihting favorites that have been in heavy rotation this year at iRobotnik HQ. Enjoy!

Tracklist:
Jackie Junior (Junior Boys Remix) - Sally Shapiro
Stuck on Repeat (Dub) - Little Boots
Sands of Time - Cut Copy
Most of All - Morgan Geist
Athene - Hercules and Love Affair
Down in L.A. - Munk
Shake Your Derriere - Sick
Wrap it Up - Whitey
Pretty Day - Marie Moor
Absolute Bodycontrol - D.A.F.
Seventeen - Casxio
The Other Side - Scissor Sisters

:: Friday, February 29, 2008
Kap10kurt Music Video

Directed by The Holograms, produced by Parisian motion graphics studio Mathematic
:: Saturday, February 23, 2008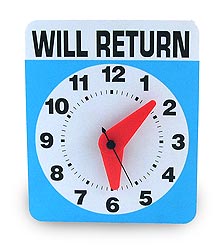 If you've been monitoring posting activity, you've undoubtedly noticed things have slowed to a crawl. I'm taking a little break while I orchestrate my move from LA to San Diego and focus on the new job. Back soon!
:: Sunday, January 13, 2008


I just saw The Orphanage (El Orfanato) and all I can say is "Wow!". Presented by Guillermo Del Toro and Directed by Barcelona native J.A. Bayona, this psychological thriller is a superb modern ghost story full of twists and surprises and is intelligent from start to finish.

As one might expect from any film associated with Del Toro, the cinematography is astounding. The film is wonderful to look at and is a visual marvel of atmosphere and tension. Bayona was clearly inspired by Del Toro's earlier film about a haunted orphanage, "The Devil's Backbone" and directly references Stephen Spielberg's "Poltergeist" but brings enough originality and style to make The Orphanage feel like nothing I've seen before.

It's showing in limited release, so take time to see it if it's playing near you.
:: Thursday, December 13, 2007
Google's 2007 Zeitgeist.
:: Tuesday, December 11, 2007

Doyle reminds us not to forget the utter awesomeness of Circlesquare's video for Fight Sounds Part 1 [directed by Bienvenido Cruz]. I posted about this some time ago, but couldn't agree more that it bears repeating.
:: Monday, November 19, 2007
Just a few more reasons why I love San Francisco:

...here in a place that seems to channel Vatican City, an actual sovereign city-state whose reach far belies its size:

In 2004, voters overwhelmingly approved Proposition H, which demanded the withdrawal of all U.S. troops from Iraq. The next year, voters said yes to Proposition I, which opposed military recruitment in public schools.

A year ago, they voted to impeach President Bush and Vice President Cheney. As the San Francisco Chronicle noted in a recent editorial, "it's hardly worth getting outraged when San Francisco supervisors load the ballot with measures of more symbolism than substance. It's what they do."

From the LA Times article about San Francisco's new ID program, which would give undocumented immigrants and others who live on the edges of society a way to gain easier access to city and business services and prove residency.
:: Saturday, November 17, 2007
Attentive readers may have noticed a dearth of postings of late, what with travel to Cuba and British Columbia under our belt, and Paris on the radar itís been tough to find time to share. Donít be dismayed though, we may be down but not out. Regular postings will resume shortly after the Thanksgiving break (have a happy one!).

Oh, and let me go on record that I think I might be head over heels in love with this: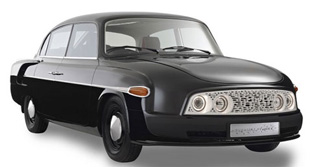 :: Thursday, October 11, 2007

Our boys from Justice also made a stop by the Jimmy Kimmel Live! show last night as they performed their hit D.A.N.C.E. in a rather unorthodox manner—proxied via Michael Jackson, Rick James, Stevie Wonder and Rod Stewart impersonators. After seeing them perfom at the Henry Fonda, I can understand why they opted for this kind of schtick—taken out of context and divorced from their gesticulating, sweaty multitudes they simply aren't that interesting to watch. I still love their album, their videos and I get a little rush of adrenaline every time Phantom II builds to that slow crescendo, but I think like their countrymen, Daft Punk, their particular brand of beats are best enjoyed on the dancefloor or via cleverly directed music videos—not by way of late night talkshows.
:: Wednesday, October 10, 2007
Also, can we all agree GM should simply kill Saab, or sell them to someone who understands the brand? I can't bear to see my once beloved brand with the moniker ďThe Most Intelligent Cars Ever BuiltĒ suffer this way.